The Orbis Cycle Challenge
with Mark Beaumont
Your Host: Mark Beaumont (BEM)
Having smashed the circumnavigation cycling World Record twice in his career, Mark now holds this 18,000 mile title in a time of 78 days and 14 hours, averaging 240 miles a day. His epic documentaries have taken viewers to over 100 countries, into the Arctic, the length of Africa, the high mountains and around the Commonwealth, also surviving capsize in the mid-Atlantic. Mark lives in Edinburgh with his wife Nicci and two daughters, having grown up in Perthshire and studied at Glasgow University. Mark is also Honorary President of Scottish Student Sport, Patron for Entrepreneurial Scotland and Orkidstudio, as well a Director for the EOS Investment Fund which supports Scottish start-ups.
Mark and Orbis Expeditions are organising this inaugural Orbis Cycling Challenge and can't wait to put an amazing team together.
'I've often said that if I could explore one continent more at the speed of a bicycle, it would be Africa - such is the lasting impression from my Cairo to Cape Town ride. Malawi is right at the top of my bucket list, having received such a wonderful welcome when I filmed athletes ahead of the Commonwealth Games. I am so excited to join the Orbis team in April 2020 for a cycle through southern Malawi and to create the legacy of a BMX track, which will help transform how the humble bicycle is seen - from a mode of transport, to a sport and a skillset. The track will also become a meeting point for families, friends and clubs.'
Join adventurer, and British Cycling inspiration, Mark Beaumont (BEM) as he takes on the inaugural Orbis Cycling Challenge. A 7 day Cycling Adventure through Malawi, raising awareness for youth sport and education in Malawi. Mark has teamed up with The Orbis Expeditions team to put together an incredible route through Southern Malawi, taking in some of the countries most stunning, and diverse, landscapes, including the tea estates, trails of Mulanje Mountain, Zomba Plateau and finishing on the shores of Lake Malawi. As with every Sport with a Purpose challenge we have worked in time to visit local communities, take in some of Malawi's best highlights and spend time with local youth groups passionate about sport.
Tea Estates and Mulanje Mountain. Day 2/3
Tarmac/Dirt 60km, Tarmac/Dirt 120km
Begin your expedition in the stunning tea estates of Southern Malawi. Your first two days you will be cycling on a mix of compact dirt and tarmac through the rolling tea and coffee plantations and around the foothills of Mulanje Mountain. Expect beautiful views of the mountain and ever decreasing traffic as you head off the beaten track through rural villages nestled into the mountain side. The route is generally quite flat with a few steep ascents to your lodge accommodation in the foothills of Mulanje Mountain.

The Zomba Ascent Challenge. Day 4.
Tarmac/Dirt110km. Tarmac 9km Challenge
The first half of event day 3 is a good tarmac road heading away from Mulanje Mountain and out towards Zomba Plateau. Arrive in Zomba Town and head off road for a visit to a rural community - expect a lot of the village to join you as you bike past, lots of dust, lots of singing too! After a visit to a youth education centre you will be back in the saddle and ready to take on The Zomba Plateau Challenge- a 9km gruelling 1km ascent to your hotel which sits up high near the plateau summit.

Liwonde and Lake Malawi. Day 5/6/7
Tarmac 69km. Tarmac/Dirt 84km and 51km.
A beautiful ride starts event day 4 with good tarmac roads leading their way down to the Shire River and the plains of Liwonde National Park. Teeming with wildlife this will be your treat and rest day before getting back in the saddle for your final ride to the shores of Lake Malawi. The roads become busier as cars are replaced by people and large stretches of open road to get into a good pace and soak up the sights, sounds and smells of Lake Malawi life. The final stretch of the event takes you to Cape Maclear and could be ideal for a sprint challenge to finish the week off!
The Purpose
We aim to raise £10,000 to support the Cycling Federation of Malawi (CFM) in launching a new BMX Cycle scheme, backed by the Malawi Olympic Committee and the National Council of Sports. The aim is to raise sufficient funds to build the country's first BMX track in Blantyre, Southern Malawi. This will be used for events, races and in the overall promotion of cycling as a sport in Malawi as well as to encourage, support and collaborate with local schools through a bursary education scheme.
The Orbis Cycle Challenge 2020 will aim to support this scheme and the development of youth cycling in Malawi with the goal to have a Malawian entry in the cycling or BMX events in the 2024 Paris Olympics.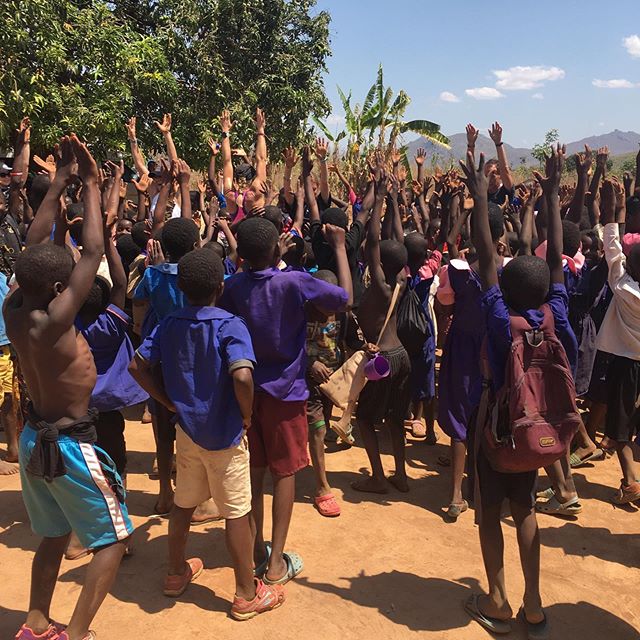 The Tingly Bits…
The Orbis Cycle Challenge is not just about taking on an unforgettable cycle challenge it is also about witnessing the beauty of Malawi and interacting with Malawi's people. In between your event days you will visit local communities, take part in local sports and learn more about this years purpose; sport and education. Included in your cost are community events, an overnight wildlife safari and an afternoon spent on the shores of Lake Malawi. If you want to stay on to discover more we are here to book extra days travel across this beautiful region of Africa.
Logistics…
We live and breathe Malawi and social expeditions to this beautiful part of the world is our bread and butter. It is the only country we sell so all our efforts and energies are concentrated around our unique expeditions and developing educational & purposeful travel to this part of the world.
Your health and safety are our paramount concerns and we will be with you every step of the way, from the very start of the booking process through to lighting that camp fire on the final night. Our UK Company, Orbis Expeditions, will act as your ABTA & ATOL protected booking agent while our Malawi company, The Responsible Safari Company, will be your in-country host & provide all your local support.
Joining you on this adventure will be a full international & domestic support team including nurses, medics, bike mechanics, photographers, Operations managers and a small army of Malawian guides, marshals & volunteers all making sure you have the experience of a lifetime!
'Great to hear that Mark and the Orbis Expeditions team are putting together a cycle trip to explore Malawi, and that the legacy will be a BMX track-which is how I started cycling, and is such a brilliant way to build bike handling, not to mention friendships.'
Sir Chris Hoy